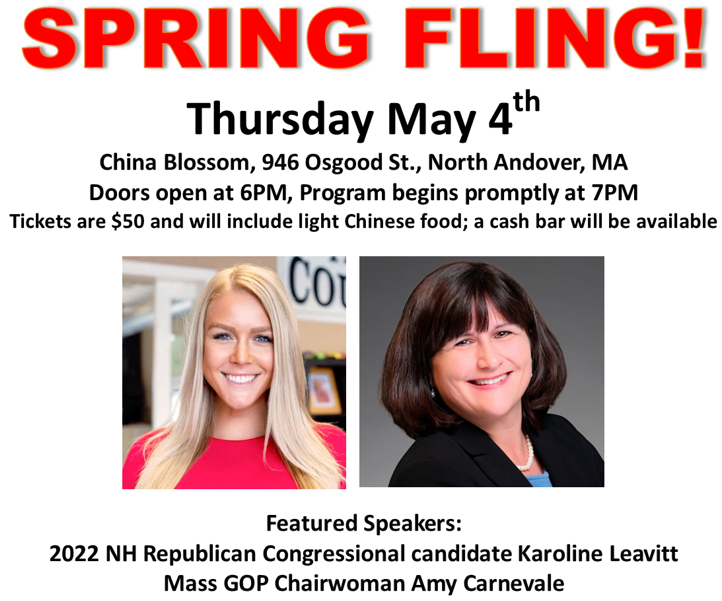 In addition to supporting the work of the Committee, part of what we raise will help to fund our Jim Gammie Scholarship which is awarded to a North Andover senior going on to college in the fall. Jim Gammie was a long time Republican activist and RTC chair in town.
Also, as in past years, we will be holding our annual straw poll! This year's straw poll will cover the Republican primary for President, as well as other issues facing our party and community.
To purchase tickets, or to donate to the committee if you can't make the event, you may do so here: https://www.northandovergop.com/springfling23
Or checks can be made payable to "North Andover Republican Town Committee" and can be mailed to:
North Andover RTC
PO Box 252
North Andover, MA 01845
Hope to see everyone there!
Thank You,
Kevin Dube
Chairman
North Andover Republican Town Committee